The Pakistani women's football team is greeted warmly upon their return.
After finishing second in the four-nation football tournament in Saudi Arabia, the Pakistan Women's Football Team returned to the country on Saturday to a warm reception.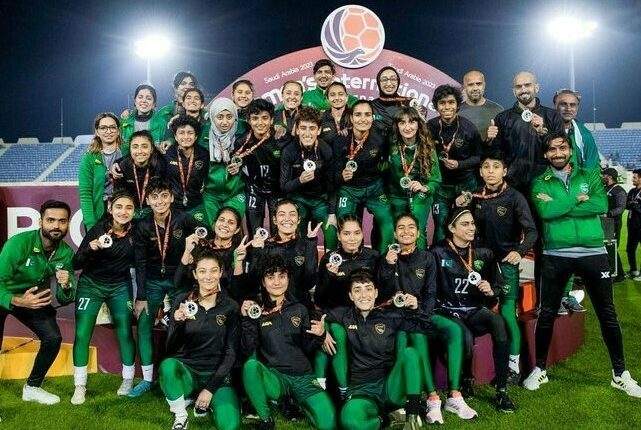 On Sunday, local Sahiba Sardil returned home to Maripur, a town in Karachi's Kemari district. There were some moving scenes there.
As she walked down the street in the recognizable green blazer with the Pakistani flag emblazoned on it, she received a hero's welcome from her neighbors, who presented her with a bouquet of flowers.
Sahiba's mother, friends, family, and everyone else gathered to congratulate and welcome her.
Her mother and father gave her a warm embrace.
In the meantime, the crowd chanted slogans in support of Pakistan and her. The Pakistani flag was carried by some.
The football player received support from everyone and was wished success in future endeavors.
The Pakistan Women's Football team came in second place in the competition after drawing 1-1 with Saudi Arabia and defeating Comoros 1-0.
Sahiba is from Layari, Karachi's Maripur neighborhood, which is known as the football capital of the city.