The Samsung Galaxy S23 Ultra sets new standards: Detailed comparison to the Galaxy S22 Ultra
Samsung is going to introduce its upgraded flagship smartphone, the Galaxy S23 Ultra, in a global release that has been highly anticipated.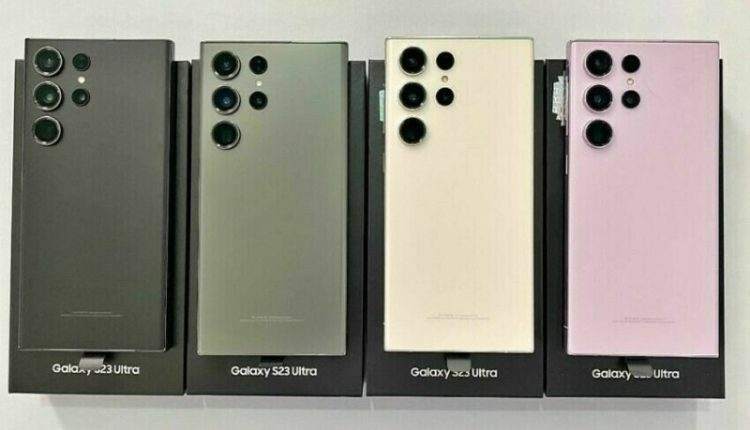 Customers now have a sneak peek at the new device's features and promotional materials that have been leaked.
The Galaxy S23 Ultra differs from its predecessor, the Galaxy S22 Ultra, in four main ways:
Refined Design Language The design of the Galaxy S23 Ultra is very similar to that of the Galaxy S22 Ultra. Both phones have the same camera setup, a 6.8-inch display, and an integrated S Pen.
The new device, on the other hand, has larger power and volume buttons, flatter sides for a more streamlined appearance and improved grip, and a new color selection.
Snapdragon 8 Gen 2 Processor Samsung is shipping the Galaxy S23 Ultra worldwide with an overclocked version of the Snapdragon 8 Gen 2 processor designed just for Galaxy phones.
This chip has three low-power A510 cores that can run at speeds up to 2.0 GHz, two mid-range A715 cores that can run at 2.8 GHz, two A710 cores that can run at 2.8 GHz, and one high-power X3 core that can run at speeds up to 3.6 GHz.
Main Camera with 200 Megapixels The Galaxy S23 Ultra's primary camera has been upgraded to a 200 Megapixel ISOCELL HP2 sensor, enabling photos with 12 Megapixels, 50 Megapixels, and even 200 Megapixels.
Additionally, the device promises a new Moon mode and an enhanced Astrophography mode.
New Display: Samsung's most recent E6 OLED panel will be used in the Galaxy S23 Ultra. It will have a 6.8-inch Dynamic AMOLED display with a resolution of 1440 x 720 pixels, LTPO technology, and a variable refresh rate of 1 Hz to 120 Hz.
Additionally, the panel has a much higher peak brightness, reaching 1,750 nits.
The Galaxy S23 Ultra is certain to be a hit among tech enthusiasts thanks to its refined design language, updated display, new main camera, and upgraded processor.
Stay tuned for additional information regarding the highly anticipated launch of Samsung's most recent flagship device.