Turkish quake survivors face big freeze in cars, tents
Temperatures in the quake-stricken Turkish city of Gaziantep plunged to minus five degrees Celsius early Thursday but thousands of families spent the night in cars and makeshift tents – too scared or banned from returning to their homes.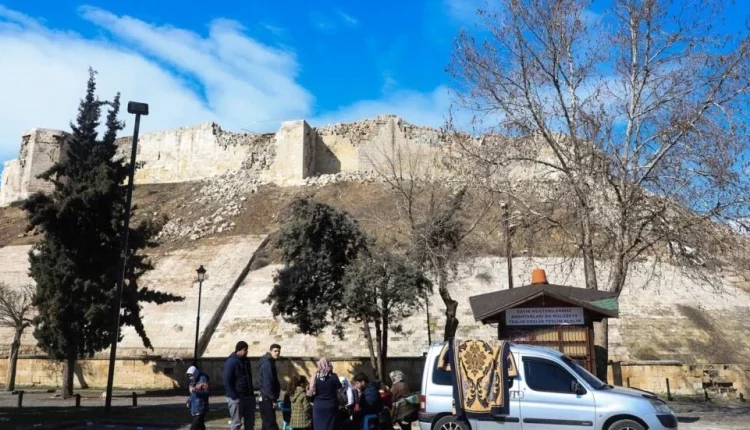 Because it was warmer than sitting in a tent, parents carried their children in blankets as they walked the city streets, which are close to the epicenter of Monday's earthquake, which has killed more than 12,000 people.
Melek Halici said, as she and her two-year-old daughter watched rescuers work into the wee hours, "When we sit down, it is painful, and I fear for anyone who is trapped under the rubble in this."
She continued, "Eventually we will have to go to the tent, but I don't want to." I can't stand the cold, but I can't even consider returning to our apartment.
The city has prohibited thousands of residents from returning to apartment complexes that are thought to be vulnerable to daily aftershocks.
"Our children are freezing" The night air was filled with smoke from dozens of fires around the Halicis. Families were given wooden pallets to burn from supermarkets and other businesses.
Some people have sought refuge with relatives or neighbors. Some people have left the area. However, many have no place to go.
Schools, gyms, mosques, and some stores are now open at night. However, there are still few beds available, and thousands of people spend the night in cars with the engines running to keep warm.
As Suleyman Yanik sat in his car with one child playing with the steering wheel and his wife and another child asleep in the back seat, he said, "I have no choice."
He stated, "The smell is horrible, but we cannot go home."
Burhan Cagdas, manager of a restaurant, said that since Monday's earthquake, he had been sleeping in a car because his family was "psychologically" against going home.
He was uncertain of their endurance.
The manner in which the government handled the quake relief operation has sparked outrage among numerous families.
During a trip to the region on Wednesday, President Recep Tayyip Erdogan acknowledged that there had been "shortcomings," but he insisted that the scale of the disaster was too great for any government to handle.
Authorities, according to poor families who have been camping around Gaziantep's 6th-century castle, which has been severely damaged by the earthquake, have done nothing for them.
With tarpaulin and wood that other people have thrown away, the families have constructed makeshift homes. Ahmet Huseyin stated, "They could at least have given us some tents."
The 40-year-old father of five whose nearby house was nearly destroyed by the 7.8 magnitude tremor added, "Our children are freezing."
The park benches and even some of the children's clothing had to be burned. He stated, "There was nothing else."
Even the luxury of a tarpaulin to cover the entrance to some of the shelters was unavailable.
Emel Osman, a 14-year-old whose family emigrated to Turkey from Syria seven years ago, stated that the authorities ought to have set up a tent "at least for the children."
The park where the families have sought safety is at risk from falling stones from the castle. However, due to their lack of a vehicle and other means of shelter, they claim they have no choice.