Two CTD personnel gunned down in Khanewal
Two officers of the Punjab Counter Terrorism Department (CTD) were gunned down in broad day light at a truck stop in Khanewal on Tuesday.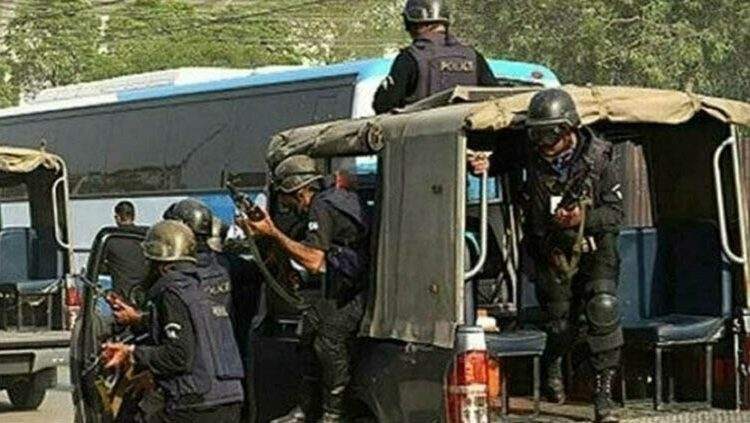 Footage of the incident showed that a lone gunman was involved in the incident.
CTD officials said that slain officers, identified as Additional Director Naveed Sial and Inspector Nasir Abbas, had stopped at a local hotel for their lunch.
As they walked back to their car after the meal, a man, draped in a shawl was standing seeking alms.
He can be seen approaching the two officers. One of the officers tried to send him away but the man continued to follow them.
When he got close to them, the man pulled out a gun from under his drapes and shot the two officials.
In CCTV footage of the incident, obtained by SAMAA TV, the suspect can be seen either demanding something from the two officers, both of whom had fallen to the ground almost immediately after being shot.
He can be seen grabbing something from one officer before going over to the other one, confirming his deeds and then taking off on his motorbike which was parked nearby.
AIG seeks justice
Meanwhile, Additional Inspector General (IG) Sahibzada Sultan reached the crime scene.
He vowed that the assailants will be brought to justice.
It is pertinent to note that Punjab CTD in a press statement on Monday shared annual performance report of 2022 in which department's achievements for the eradication of terrorism were highlighted.
As per the data, CTD operation wing conducted 1,225 Intelligence-Based Operations (IBOs) across province and arrested 244 suspects while 197 cases were registered.