Alvi urges all parties involved to sit down.
On Wednesday, President Dr. Arif Alvi made use of his office to suggest that all relevant stakeholders hold talks to decide jointly when general elections should take place.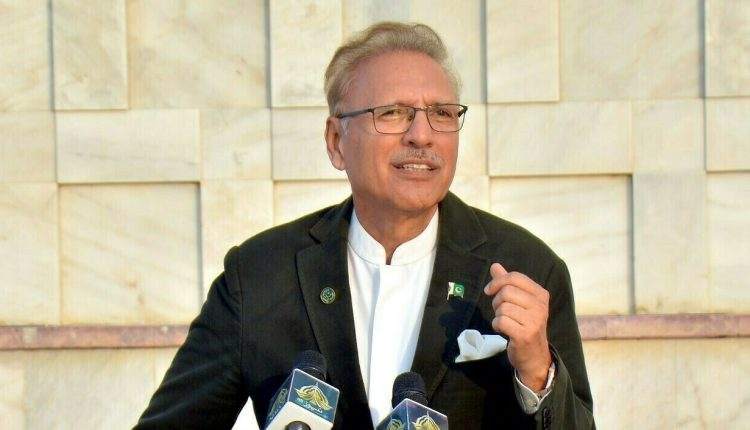 His remarks were made on the same day that Governor Haji Ghulam Ali disbanded the Khyber Pakhtunkhwa (KP) Assembly. The Punjab Assembly has already been dissolved, and the opposition Pakistan Tehreek-e-Insaf (PTI) accepted the resignations of 35 members a day ago.
The Pakistan Democratic Movement (PDM)'s rainbow coalition has maintained its commitment to holding general elections on time.
In contrast, Imran Khan, former prime minister and chairman of the PTI, has repeatedly stated that he anticipates elections taking place in April of this year.
While Imran may fulfill a portion of his wish by holding elections in April for the two assemblies he vehemently dissolved, his true wish for general elections remains elusive.
Dr. Alvi, acting as a bridge, suggested that all parties involved at least start a conversation about when to hold polls.
Dr. Alvi praised the establishment's decision to avoid politics and play the "neutral" role in his Wednesday address at Aiwan-e-Sadr to chamber of commerce chairpersons from across the nation and traders.
He suggested that political forces need to take advantage of this opportunity.
Dr. Alvi stated that all institutions—the parliament, the courts, the government, and traders—must collaborate to rescue Pakistan from its current crisis.
To bring political, economic, and financial stability to the nation, everyone must resolve and work.
He stated that Pakistan's democracy ought to be strengthened with each passing day.