UAE President Al Nahyan to arrive in Islamabad today
United Arab Emirates President Sheikh Mohammed bin Zayed Al Nahyan will arrive in Islamabad on Monday for a one-day visit.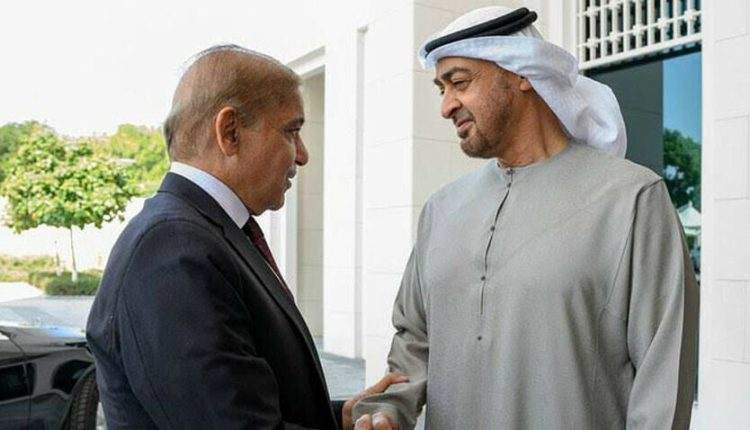 The Pakistan Air Force's JF-17 aircraft will take him to the Noor Khan Air Base, where a 21-gun salute will be given to him.
He will be personally greeted at the air base by federal cabinet members and Prime Minister Shehbaz Sharif.
After that, it is anticipated that the armed forces will present Sheikh Muhammad bin Zayed Al Nahyan with a guard of honor at the Prime Minister's House. Following that, he will meet one-on-one with Prime Minister Shehbaz Sharif.
On January 25, Al Nahyan began a two-leg visit to Pakistan. He arrived in the southern region of Rahim Yar Khan, where he was greeted by Shehbaz, on the first leg of the personal visit.
Holiday in Islamabad The government has decided to implement stringent security measures in response to Al Nahyan's visit.
The Islamabad government has announced a public holiday today in this regard.
Deputy Commissioner Irfan Nawaz Memon made the announcement, stating that a holiday notification had been issued. In the federal capital, all schools are closed today.
The holiday, on the other hand, will not have any effect on some essential services, such as the Capital Development Authority (CDA), Sui Northern Gas Pipelines Limited (SNGPL), Islamabad Electric Supply Company (IESC), and hospital staff. They will continue to perform their duties as usual.
On Monday, staff from the District Administration and the Municipal Corporation of Islamabad will also be working.
While the scheduled time for the Senate meeting at the Secretariat in Islamabad is 3 p.m. on Monday,