Unsustainable lifestyle: Govt allows markets to stay open until 8:30pm
The federal government has decided to relax times for markets to remain open 30 minutes longer until 8:30pm as it seeks to introduce new measures to further lower the country's power bill by including in building codes new measures for the use of more energy efficient appliances and utilities while increasing the mix of indigenous produced power.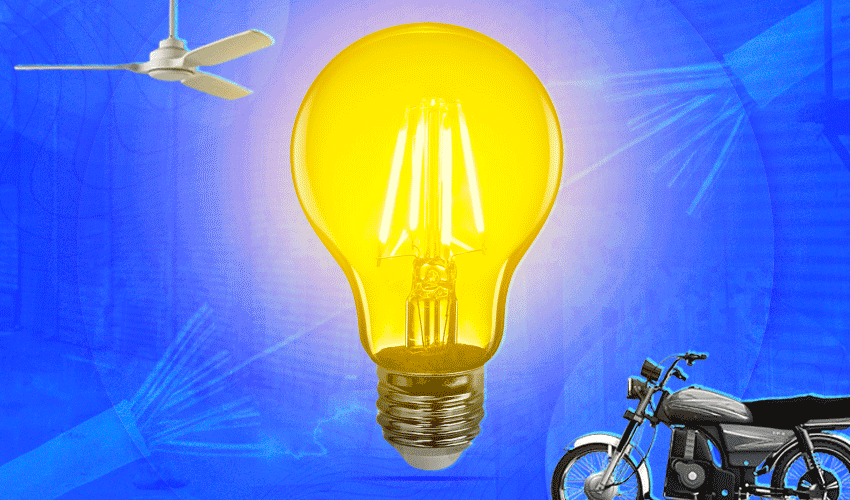 This was stated by Defence Minister Khawaja Asif while addressing a news briefing after Tuesday's meeting of the federal cabinet.
He was accompanied by Federal Information Minister Marriyum Aurangzeb, Federal Power Minister Khurram Dastgir Khan, Federal Climate Change Minister Sherry Rehman and Federal Minister for Housing and Works Abdul Wasay.
Asif lamented that we continue to use inefficient appliances with fans alone consuming around 12,000 Megawatts (MWs) of power at peak.
He added that our expansive and luxurious lifestyle does not match our resources.
He added that the prime minister had directed to lower power bill of all federal government institutions by 30% and to refrain from unnecessary use of lights and other such appliances.
The federal cabinet, he said, has agreed to implement an energy saving plan presented by the power division.
The main points of the plan include:
All Shadi halls to close at 10pm
Markets to close at 8:30pm (relaxation of 30 minutes given after discussion with traders)
Restaurants will also close early, he said.
These measures will help the government make savings of around Rs62 billion.
"Inefficient fans will not be manufactured in Pakistani factories from July 1, 2023, onwards. Additional duty will be imposed on import of inefficient fans<" he said.
This will help save Rs15 billion.
In peak summer, we consume around 29,000 MW of power, which falls to 12,000 MW in winters.
Of the 17,000 MW of excess power used in summers, around 5,300 MW is consumed by air conditioners and the rest, around 12,000 is used by fans.
The power we use to avert the heat is around 18,000 MW. There is a higher percentage of inefficient fans which use 120-130 watts.
"There are fans in the market which consume 60-80 watts while fans consuming just 40 watts have been introduced."
From February 1, 2023, the manufacture of incandescent bulbs will not be allowed. Duty will be imposed on their import as well.
Asif said that these bulbs are manufactured in two factories in Pakistan, one is near Lahore and the other near Peshawar. Since they manufacture other types of bulbs, there will be no loss of jobs through this move.
By eliminating the use of these bulbs, he said, the country will save around Rs22 billion.
All government organizations will adopt energy efficient appliances including energy efficient fans and bulbs.
Power-related reforms are also being made in the housing sector as well.