WATCH: Woman slaps senior cop on Karachi's streets in viral video
A woman 'slapped' a Deputy Superintendent of Police in Karachi near Pakistan Industrial Development Corporation (PIDC) in Karachi on Thursday evening.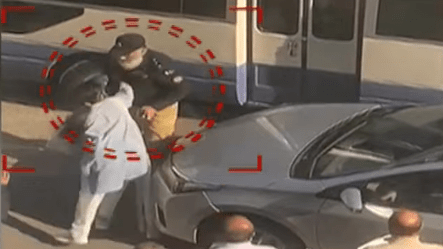 The woman can be seen pushing and shoving the officer in the incident's viral video, who was busy clearing the busy intersection near Pearl Continental and Movenpick Hotels.
As she tries to get her car out of the jam, she even presses him against a bus. She slaps the officer when he resists and tries to stop the car.
The woman was later taken to a nearby police station by the Karachi police, where the accused admitted her error.
The woman had admitted her error, so the officer did not file a lawsuit against her despite the slap.