41 people die when a passenger bus crashes into a Lasbela ravine.
A passenger bus traveling from Quetta to Karachi caught fire Sunday morning near the Chinki stop in the Bela neighborhood of Lasbela, killing at least 41 people and injuring a number of others.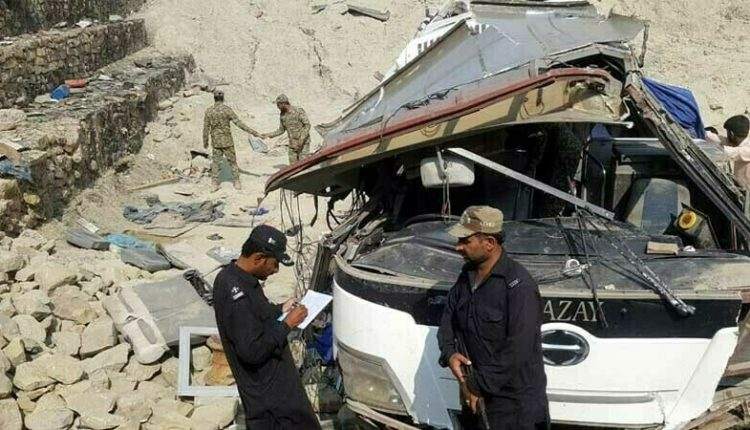 When the accident occurred early in the morning, the bus, which had 48 people on board, was moving quickly.
The passenger bus, according to Bela Assistant Commissioner Hamza Anjum, crashed into a bridge pillar while cutting a curve near Bela at high speed, fell into a ditch, and caught fire.
According to the police, teams from the fire department, rescue services, and law enforcement agencies arrived at the accident scene and started a rescue operation, but they ran into problems because it was dark and cold in the morning.