Apple's foldable iPad is coming in 2024!
In a recent report by renowned analyst Ming-Chi Kuo, the tech giant Apple is predicted to release a foldable iPad in 2024, potentially revolutionizing the tablet market.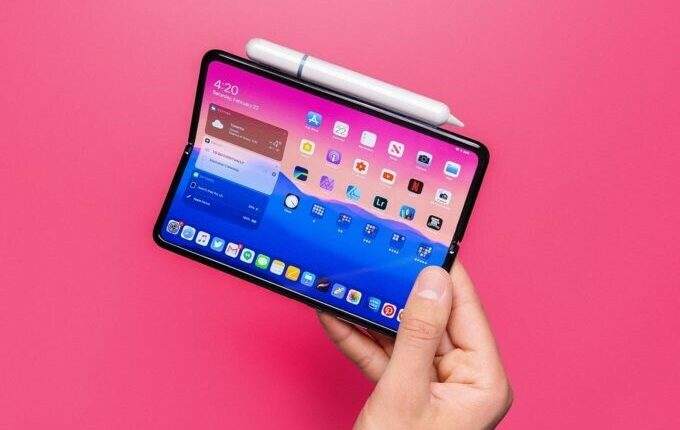 The device, which will be made by Anjie Technology, will have a stylish kickstand made of carbon fiber at its back for more support.
"Apple is predicted to embrace the future of foldable devices, and the iPad is expected to lead the charge," Kuo declared in his report.
In addition, it is anticipated that mass production of the iPad Mini will begin in the first quarter of 2024, indicating that Apple intends to expand its tablet offerings.
The foldable iPad is anticipated to provide the market with a much-needed boost, despite the company's current dip in tablet sales.
Kuo explains, "It is anticipated that the new iPad Pro devices will feature OLED panels and larger screens, making them more ergonomic for hand use." Users will be able to carry their iPad with ease thanks to its foldable design.
"The kickstand mentioned is predicted to likely be fixed in the iPad case, but it could also provide the support necessary for the foldable design," Kuo stated in his report.
The foldable iPad is expected to revolutionize tablet usage, whether you're watching your favorite show on Netflix or working on the go.