Army chief vows to root out terrorism from countrry
Chief of Army Staff General Syed Asim Munir on Friday vowed to root out terrorism from the country and establish lasting peace as he hailed the bravery demonstrated by the Khyber Pakhtunkhwa's police and other law enforcing agencies in the war against terrorism.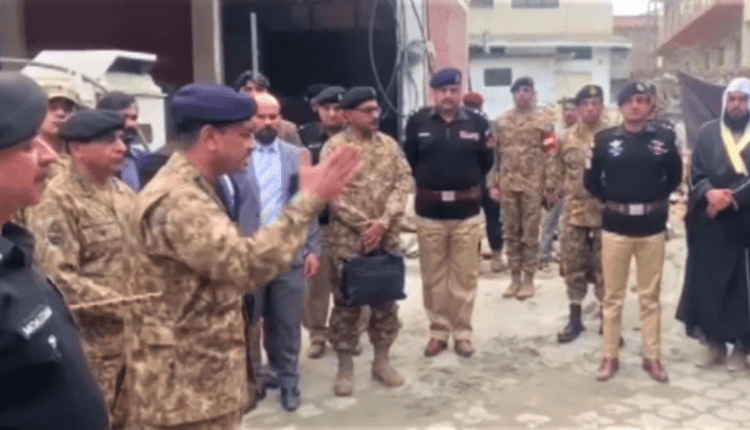 He said this while visiting the Peshawar Police Lines on Friday.
The army chief, who was in the city to attend the apex committee meeting on the anti-terrorism measures, visited the site of Monday's suicide attack.
He met with police officers and other law enforcing officials there.
He noted that police and law enforces were fighting on the front lines in the war against terrorism – which continues to wage in the province.
He hailed their bravery and resolve in tackling terrorists.
On Monday, a suicide bomber detonated his explosives laden vest inside a highly frequented mosque in the Police Lines. The blast caused several casualties and then caused the facade and roof of the mosque to collapse, increasing the number of fatalities to over 100.
Explosive material was brought to the Police Lines in part by bring it under pretext of material for the canteen, and as construction material.