Army prepared to foil efforts of foreign actors to destabilize Balochistan
The military is aware of the surreptitious activities of foreign sponsored agents and facilitators in Balochistan and that they are prepared to foil their efforts to spoil hard fought peace in the province.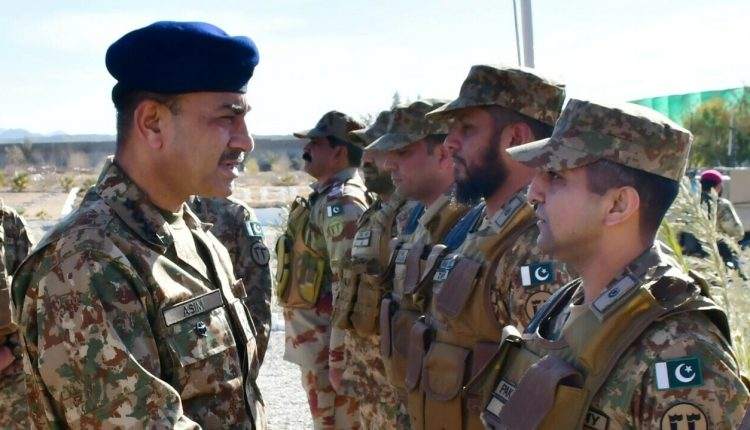 This was stated by Chief of Army Staff General Syed Asim Munir on Tuesday during a visit to Balochistan. He visited Khuzdar and Basima areas of the province.
In a statement issued by the military's media wing, Inter-Services Public Relations (ISPR) on Tuesday, it said that General Munir met with local leaders and was briefed on the prevailing security situation and operational preparedness of troops along with measures being taken to ensure a peaceful and secure environment.
He also interacted with troops and discussed the evolving situation in the province.
Gen Munir emphasized the importance of maintaining optimum operational readiness to thwart attempts by foreign-sponsored and supported hostile elements to destabilize Balochistan.
"We are aware of the nefarious designs of external enemies of Pakistan to disturb the hard earned peaceful environment in Balochistan," he said, adding that they were prepared to counter efforts of non-state actors and foreign-backed enemies.
He emphasized the importance of maintaining a safe and secure environment for the people of Balochistan, and called on the need for taking better measures in achieving this objective.
"Army's deployment and operations are being focused in Balochistan to provide an enabling environment for benevolent, people-centric socioeconomic development," he said.
The general also discussed efforts to provide social and economic development opportunities for the local population, and emphasized that the military's role is to support these efforts and create a stable environment for the people of Balochistan.
Earlier, upon his arrival in Balochistan, he was welcomed by Quetta Corps Commander Lt General Asif Ghafoor.