Caretaker CM of Punjab: The parliamentary committee has made no progress.
Malik Ahmed Khan, leader of the Pakistan Muslim League-Nawaz (PML-N), and Hassan Murtaza, leader of the Pakistan People's Party (PPP) Punjab chapter, both made the announcement on Friday that the parliamentary committee for the Punjab Assembly could not agree on the name of the interim chief minister.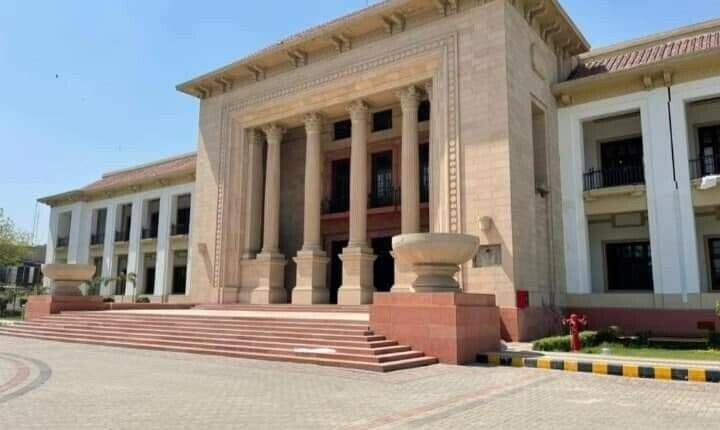 Following the dissolution of the assembly, a caretaker setup was required by law to manage the province's day-to-day operations until a new government was elected.
The caretaker chief minister would be chosen by agreement between the opposition leader and the outgoing chief minister.
Elahi and Hamza could not agree on a name because they both rejected each other's nominees.
After that, Speaker Sibtain Khan was contacted by Punjab Governor Baligh ur Rehman and asked to set up a committee to agree on a single name. Hassan Murtaza expressed disappointment that the issues could not be resolved at the political level because they could not agree on the name of a caretaker chief minister. The Election Commission of Pakistan (ECP) will now select one of four proposed names, including Mohsin Naqvi and Ahad Cheema, nominated by Leader of the Opposition in Punjab Assembly Hamza Shahbaz, Ahmad Nawaz Sukhera, and Nasir Saeed Khosa, finalized by PTI
He commented that it was unfortunate that the PPP and PML-N returned without concluding the matter. He continued, "This is not a good memory to have."
Malik Ahmed Khan, PML-N leader and representative of the Leader of the Opposition Hamza Shehbaz, stated that Ahad Cheema was the most appropriate name for the position, but PTI did not endorse it. PML-N will not challenge ECP's nominee for CM.
According to Malik, the Constitution stipulates that the ECP must now select one of the four names referred by the parliamentary committee.
Raja Basharat, the leader of the PTI, asserted that the ECP will now select the province's interim chief minister, and that the names proposed by the Punjab government were superior to those proposed by opposition parties.
He referred to the names proposed by the opposition as "unsuitable."