Could Sania Mirza's unexpected year-ending post spell trouble for Shoaib Malik in 2023?
Rumors of trouble between everyone's favorite cross-border sporting couple, Pakistani all-round cricketer Shoaib Malik and Indian tennis star Sania Mirza, refuse to go away after the latter posted another cryptic post with perhaps a message directed at her partner.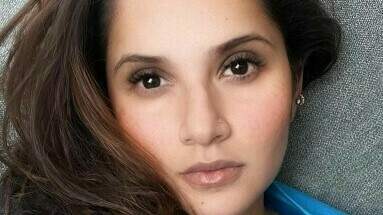 After divorce rumors between the couple gained fever pitch intensity late last year ahead of their maiden talk show The Mirza Malik Show on streaming platform UrduFlix, it was expected the year could end with fans seeing the couple perhaps reunite for a reconciliatory celebrations on a roller coaster year.
Malik had posted a humble new year's wish for his fans on his social media handle.
Elsewhere, his account seemingly put up a staff managed post promoting his show.
But it was a different story altogether for Sania Mirza.
The 36-year-old tennis star chose to keep up with the trends and posted photo dump for 2022 as she wished her fans a new year.
But that was not all that she posted. Included in the photoset and caption were what some fans believe are cryptic messages directed at Malik.
"I don't have a long profound caption for 2022 but I have few cute selfies. Happy New Year Everyone," she wrote as she posted selfies of herself and one image of her with her son Izhaan.
Malik completed the caption by recalling how the year was tough on multiple occasions but that she now had over come the tough times.
"PS: 2022 you really kicked my Butt on many occasions but I have gotcha now."
Where it became of greater significance was when Sania used the hashtags #Grateful and #Youcanthandlethetruth.
She followed it up with posting the first image in the post of a selfie while wearing a cap that also read "you can't handle the truth."
It is pertinent to note that Sania was recently spotted at Qatar to attend FIFA World Cup 2022 along with her sister Anam Mirza.
Mirza had in recent days posted images with her sister, calling Anam Mirza her "pillar".
A picture she posted of her parent's anniversary also just included Mirza, her parents, and her sister.
The show is over, so this cannot be another publicity stunt, can it?