During Fawad's detention, Farrukh Habib was charged with stopping a police convoy.
Farrukh Habib, the leader of the Pakistan Tehreek-e-Insaf (PTI), has been accused of stopping a police vehicle while transporting PTI Senior Vice President Fawad Chaudhry to the hospital where he is being held.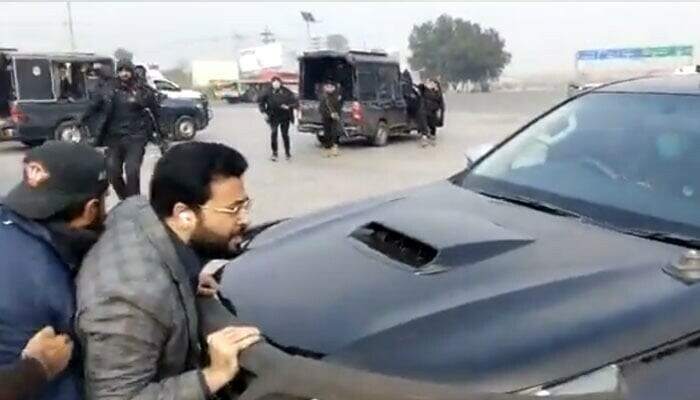 The incident occurred near Sheikhupura at the Kala Shah Kaku Toll Plaza, where a group led by Habib allegedly attempted to free the former federal minister by blocking the way.
Adeel Shaukat, a federal police officer, filed a first information report (FIR) that says that the group tore the officers' uniforms and stole a wireless set from them during the fight.
The case has been filed under a number of different sections of the Pakistani Penal Code, including sections 148 (Rioting while armed with a deadly weapon), 149 (Every member of unlawful assembly guilty of offence committed in prosecution of common object), 186 (Obstructing public servant in the performance of public functions), 225 (Resistance or obstruction to lawful apprehension of another person), 341 (Punishment for wrongful restraint), 353 (As