Fact-check: Murder of four girls after rape in Lyari is probably fake news
A few days ago, a report started to do the rounds on social media that five young girls had been murdered after being raped in different areas of Lyari.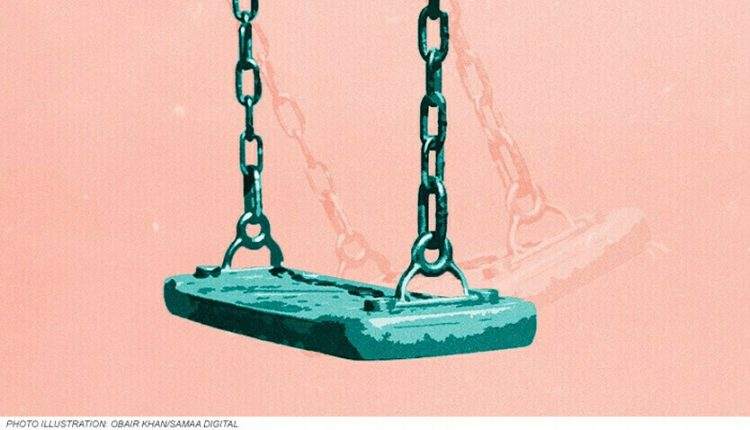 Despite the fact that four Lyari girls had died, neither were they raped nor murdered.
In just ten days, five girls were brought to the Civil Hospital in Karachi, according to the report. During treatment, three of those girls reportedly died.
However, it was claimed that neither an investigation nor a case for any alleged crime was opened by the police.
In addition, it was alleged that the Lyari Hospital's Woman Medico-Legal Officer (WMLO) did not perform an autopsy on their bodies. Others proposed transporting the girls to the Civil Hospital.
When people tried to verify this unconfirmed report, it caused fear among the city's inhabitants.
It was indeed shocking to learn that five girls had been raped and killed within ten days in a particular area.
SAMAA TV conducted an investigation to confirm this information.
The rumors stated that all five young girls had been receiving treatment at the Sindh Government Lyari General and Teaching Hospital (SGLG&TH), where they allegedly passed away.
Their bodies were later taken to the Dr. Ruth KM Pfau Civil Hospital in Karachi to finish the legal paperwork. However, doctors didn't do an autopsy, which would have shown that they were raped.
Mahnoor, Ibraheem's 14-year-old daughter, was one of the alleged victims.
Mahnoor, Razzak's 10-year-old daughter, was the second girl. Zoya, Abbas's daughter, who was three years old, was the third victim. Khushi, Angaro's two-year-old daughter, was found to be the fourth victim.
The fifth girl's name—if there was a fifth victim—is unknown.
SAMAA TV attempted to locate and speak with the girls' heirs in order to determine the circumstances of their deaths.
It was discovered that Abbas was the father of Zoya, who is now three years old. He revealed to SAMAA TV that he took his sick daughter to the doctor.
She was initially taken to a private healthcare facility in the area for treatment.
Zoya said Abbas felt better after receiving initial care. However, her condition deteriorated once more after a few days.
He brought his daughter to the same medical facility for additional treatment.
However, he stated, the physician referred her to the SGLG&TH for treatment this time.
He went on to say that the girl was moved to the Children's Emergency ward at SGLG&TH, where she died while being treated.
He went on to say that neither her death nor any suspicion of rape existed at any point.
Second child SAMAA TV also got in touch with Mahnoor's father, Rafaqat, who is 10 years old.
He told SAMAA TV over the phone that after his daughter complained of a fever and cough, he took her to SGLG&TH for treatment.
Mahnoor was admitted to the Children's Emergency ward there, where she was kept for three days.
Third child Ibraheem and Khushi, the parents of 14-year-old Mahnoor, told SAMAA TV that before they rushed their daughter to the SGLG&TH Children's Emergency ward, she had complained of fever, cough, and shortness of breath.
They claimed that their child was also treated in the hospital. But she didn't make it.
SAMAA TV contacted Senior Superintendent of Police (SSP) Shabbir Ahmed Sethar, who is in charge of the city district, to find out whether or not the police conducted an investigation into the incident.
SSP Sethar stated that he had in fact observed the social media rumors and established an inquiry committee.
He explained that the SO Complaint Cell and Kalakot SDPO were appointed as the matter's inquiry officers (IOs).
According to SSP Sethar, the officers carried out their investigations and met with the girls' families. They separately submitted their reports later.
He stated, "According to their reports, neither their families nor their medical records suggest that their daughters were raped nor murdered."
In a similar vein, when Dr. Summaiya Tariq Syed, a police surgeon in Karachi, was questioned, she stated that she had also investigated these reports.
She claims that the girls' bodies were brought to Karachi's Dr. Ruth KM Pfau Civil Hospital, but their families refused an autopsy.
As a result, she is unable to confirm or deny whether the girls were harmed or abused prior to their deaths or whether they died naturally.
It is reasonable to assert, based on this information and parent testimony, that the girls were not raped or killed, and that the rumors were simply that.
This isn't the first time there have been rumors of girls or women being raped and the authorities not doing anything about it.
A rumor that a woman who worked at a major company was asked to stay behind, gang raped by the staff, and her body was dumped on the roadside went viral last year.