General (retd) Bajwa's setup in establishment still calls the shots: Imran Khan
Pakistan Tehreek-e-Insaf (PTI) Chairman and former prime minister Imran Khan claimed that General (retired) Qamar Bajwa's setup in the establishment was still active.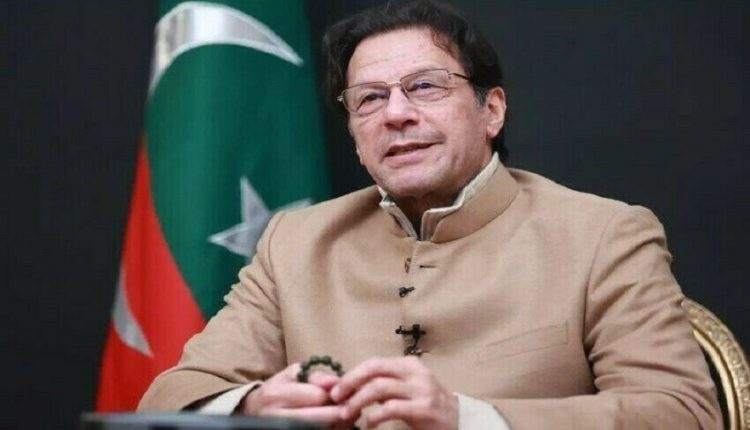 He said this on Sunday while talking to journalists at his Zaman Park residence in Lahore.
"In Pakistan, establishment means one individual," he said while claiming that the former army chief's hatred against accountability was the bone of contention between them.
This, according to the ex-PM, led to unpleasantness in their relations.
The ex-PM claimed that the establishment forced three PTI MPAs to refrain from voting in the crucial confidence vote in Punjab Assembly.
Still, Imran Khan believes that the establishment could play a significant role in driving the country out of crises.
He claimed that General (retired) Bajwa hired Pakistan's former ambassador to the US, Hussain Haqqani, for lobbying in the US.
He added that Haqqani ran the anti-Imran campaign and promoted the former army chief.
PTI chairman said that Donald Lu – the US diplomat whom he blames as the orchestrator of conspiracy against his government – was also fed from Pakistan.
In the last meeting, Imran shared with the journalists that Bajwa told him in the last meeting that "you are a playboy". To this, the former premier said that he confessed that "he had been a playboy".
Commenting on the recent political mergers, Imran Khan said factions of Muttahida Qaumi Movement (MQM) were being integrated again and members of Balochistan Awami Party (BAP) were joining Pakistan Peoples Party (PPP) to counter PTI.
He expressed grave concerns about the recent series of private audio leaks saying that it was not disseminating a good message to the youth.
He ruled out returning to the assemblies opining that it was 'useless'.
Imran Khan said that they had great relations with the incumbent Afghan regime, adding that Foreign Minister Bilawal Bhutto didn't know a thing about the neighboring country.