Imran urges CJP to ensure Fawad Chaudhary's 'dignity', 'honor' in police custody
As a judicial magistrate in Islamabad approved two-day physical remand of senior Pakistan Tehreek-e-Insaf (PTI) leader Fawad Chaudhry, his party chief came out to bat for him, writing to the Chief Justice of Pakistan and asking him ensure that no harm should befall the former information minister while in custody.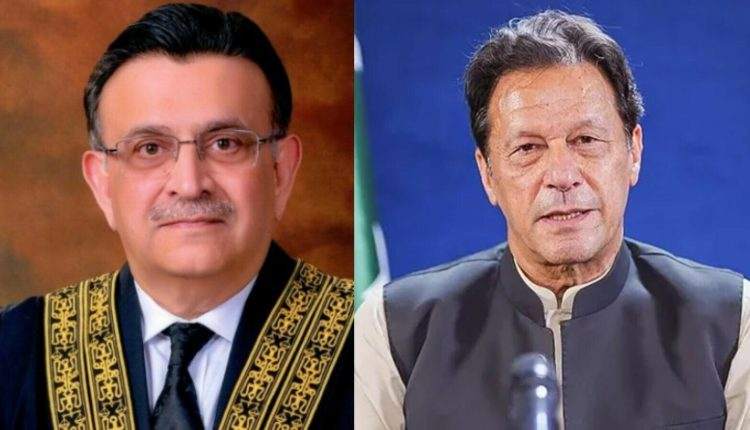 Imran Khan, former prime minister and chairman of the PTI, wrote to Pakistan's Chief Justice, Umar Ata Bandial, on Saturday to ask him to safeguard senior leader Fawad Chaudhry's fundamental rights while he is still in police custody.
After claiming that they needed Fawad to continue their investigations into the threats he made to members of the Election Commission of Pakistan (ECP) and their families, the police placed him in custody for two days on Saturday.
"This is to inform you that Fawad Chaudhary, VP of the PTI and a member of the Supreme Court Bar Association, is being held by Islamabad Police."
He stated that Senator Azam Swati and Imran's Chief of Staff, Shehbaz Gill, were two senior PTI officers who had previously been subjected to custodial torture.
Imran Khan wrote in the letter, "My worry is that Fawad Chaudhary will be subjected to similar inhumane treatment violating articles 9, 10A, and 14 of our Constitution."
"I request you to ensure that honor and dignity of the Fawad Chaudhary is not violated while in place custody," the former premier wrote to the chief justice, who is the custodian of the Pakistani Constitution, which guarantees the fundamental rights of all Pakistanis.
It is important to note that on Saturday evening, PTI leader Fawad Chaudhry's judicial magistrate, Judge Waqas Raja, gave the police another two days of physical remand and ordered the police to bring the accused back before the court on Monday.