Little hope of fresh delimitation ahead of Jan 15 local govt polls in Karachi
A consultative meeting between federal government allies, including the ruling Pakistan Muslim League-Nawaz (PML-N), the Pakistan Peoples Party (PPP) and the Muttahida Qaumi Movement-Pakistan (MQM-P) in Karachi on Monday failed to break a deadlock over fresh delimitation for the city ahead of the upcoming local body elections.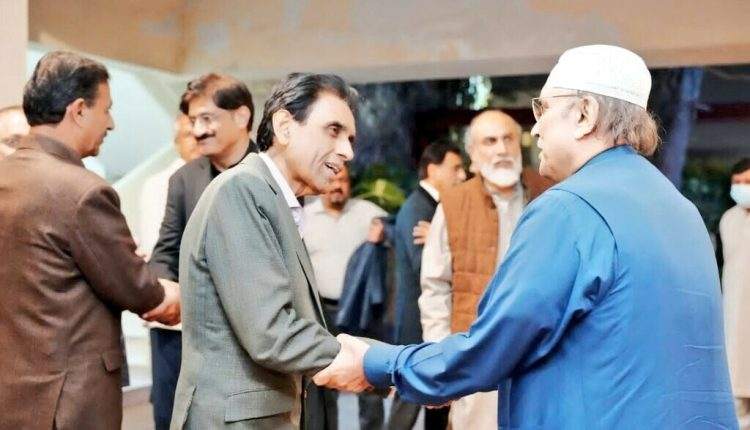 Leaders of MQM and PPP's Sindh chapter, under party's co-chairman Asif Ali Zardari, gathered at Bilawal House in Karachi together with a delegation from the Pakistan Muslim League-Nawaz (PML-N) who had arrived earlier in the evening on the PM's special plane.
PPP's delegation included Zardari, Sindh Chief Minister Murad Ali Shah, Local Government Minister Nasir Hussain Shah and Sindh Information Minister Sharjeel Inam Memon.
For MQM, the delegation was led by Khalid Maqbool Siddiqui and included Khawaja Izhar and former Karachi mayor Wasim Akhtar. Sindh Governor Kamran Tessori was also present.
From the federal government, there were ministers Ayaz Sadiq and Rana Sanaullah.
During the meeting, the Sindh government's legal team briefed that new delimitation would take an additional four months to complete.
They said that changes in the voters' list and changes in union councils are not a normal process.
Sources said the meeting was further briefed that there was immense pressure from the Election Commission of Pakistan to complete the second phase of local body elections in the Karachi and Hyderabad Divisions at the earliest and that it could take legal action against the provincial government if it fails to hold the elections.
They added that the ECP is reviewing administrative issues relating to the elections personally.
MQM, however, stuck to its guns, demanding fresh delimitation over 73 union councils, sources said.
They suggested that if the Sindh government wants, it can bring in legislation for the purpose in the provincial assembly and that the governor will ratify it.
Sindh government, however, contended that once the election has been announced, new delimitation are not possible.
If such a selective move is undertaken, there will be a huge hue and cry across the province, apart from the possibility of cases being lodged over it in the courts.
Thereafter, the MQM delegation and the federal government delegations departed from Bilawal House.
Later, there was another consultative meeting at the Governor's house, but participants from the MQM and the federal government left without speaking to the media.