Mahmood Khan signs summary to dissolve KP Assembly
Khyber Pakhtunkhwa Chief Minister Mahmood Khan on Tuesday evening signed a summary advising Governor Haji Ghulam Ali to dissolve the provincial assembly.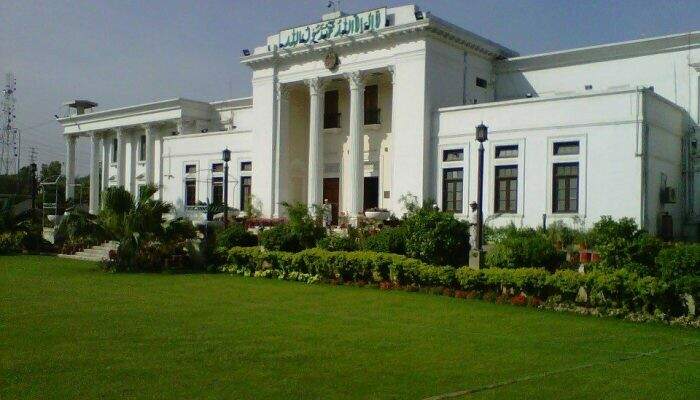 The summary was then dispatched to the governor.
The move came after the 'farewell' meeting of the provincial cabinet in Peshawar.
Unlike the brief one-liner written and signed by Punjab Chief Minister Chaudhry Parvez Elahi, Mahmood wrote a proper letter.
It read:
"I, Mahmood Khan, Chief Minister, Khyber Pakhtunkhwa in pursuance of provisions in Article 112(1) of the Constitution of Islamic Republic of Pakistan, do hereby forward my advice for dissolution of provincial assembly of Khyber Pakhtunkhwa on 17th January, 2023, at 2100 hours (9pm)."
Once received by Governor Ali, he will have 48 hours to accept it.
Should he do nothing, it would automatically take effect.
Below is a timer counting down to the 48 hour mark from the time mentioned in Mahmood Khan's assembly.
This is exactly what happened in Punjab where Governor Balighur Rehman chose not to act on the summary and allowed it to take hold automatically after the expiry of the 48 hour timeframe.
Earlier on Tuesday, KP provincial government members along with Pakistan Tehreek-e-Insaf (PTI) senior leader Fawad Chaudhry had stated that they would dissolve the assembly later today before midnight.
Will prefer is assembly is not dissolved
Earlier on Tuesday, KP Governor Haji Ghulam Ali had told the media that he would accept the summary if it is signed by KP Chief Minister Mahmood Khan.
However, he expressed his preference that Mahmood Khan does not go through with the planned move.
Copy of letter