MQM seeking favorable delimitation: PPP leadership
The Pakistan Peoples Party (PPP) on Monday said that demand from Mutahida Qaumi Movement-Pakistan (MQM-P) on fresh delimitation of constituencies was unjustified as it would swing the upcoming local government elections in their favor and eliminate a level playing field.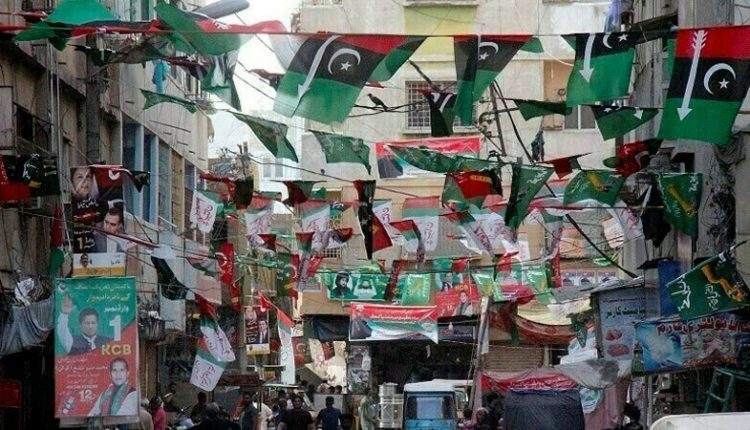 This was discussed on Monday as former president and PPP Co-Chairperson Asif Ali Zardari consulted senior party leaders over the reservations highlighted by allies MQM-P.
The meeting was attended by Sindh Information Minister Sharjeel Inaam Memon, Sindh Local Government Minister Syed Nasir Hussain Shah, Law Advisor Murtaza Wahab, and PPP Sindh president Saeed Ghani.
They briefed the former president about demands of MQM for redoing delimitations of constituencies in Karachi and Hyderabad.
A source inside the meeting said that the PPP leadership believes that fulfilling all legal formalities and navigating the complications, it will take a lot of time to complete fresh delimitation for urban Sindh.
During the meeting, Zardari reminded that the MQM-P was a coalition partner in the federal and provincial governments and that he has been asked by Prime Minister Shehbaz Sharif to resolve grievances of MQM-P .
"We will discuss the matter when MQ-P's leadership arrives," he said, adding that "PPP's doors are open to everyone for politics."
A three-member delegation of the federal government comprising federal ministers Ayaz Sadiq, Rana Sanaullah and Malik Ahmed Khan have travelled to Karachi for meetings at Bilawal House.
Polls without fresh delimitations usurps MQM's rights
Earlier on Monday, Sindh Governor Kamran Tessori, who has been on a self-proclaimed mission to unite all factions of MQM-P, said that if elections are held without first holding fresh delimitations was akin to usurping their rights.
He added that this was something that the PPP had promised to do but had failed to deliver on.
Tessori said that Karachi is turning into a hub for criminal activity and that this will not be allowed.
Later on Monday, Tessori held a meeting with MQM-P leaders Khalid Maqbool Siddqiui and Wasim Akhtar at the Governor House.