Parvez Elahi's fate in limbo as he gets another day in hot seat
Lahore High Court (LHC) on Wednesday adjourned the case pertaining to de-notification of Punjab Chief Minister Parvez Elahi till tomorrow (Thursday).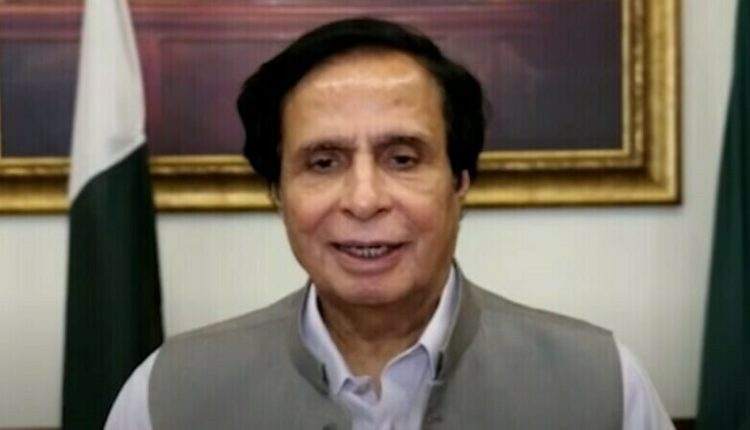 A five-member bench of LHC headed by Justice Abid Aziz Sheikh comprising Justice Chaudhry Muhammad Iqbal, Justice Tariq Saleem Sheikh, Justice Muzammil Akhtar Shabbir and Justice Asim Hafeez heard the case.
After today's hearing, Justice Abid Aziz Shaikh said they would resume the hearing at 9am on Thursday (tomorrow).
Elahi's counsel Barrister Ali Zafar read out the verdict of Manzoor Wattoo case.
The court remarked that in the Manzoor Wattoo case, the court ordered holding trust vote in 10 days.
Justice Asim Hafeez remarked that if a minister resigns, the governor could ask the chief minister to acquire the assembly's confidence. However, Elahi's lawyer did not agree with this observation.
Justice Abid Aziz Shaikh remarked that as per CM's lawyer's arguments; governor did not give adequate time to his client to take the vote of confidence while he also maintained that the governor's notification was illegal.
Zafar argued that the Constitution has defined the condition under which a vote of confidence was inevitable.
He explained it saying that the governor could only ask the CM to take the trust vote if 91 lawmakers of PTI or six of PML-Q write to the governor to express lack of confidence in him.
However, he went on to say that nothing of the sort happened but the governor still demanded the CM to take trust vote.
In the first half of the proceeding, Punjab governor's lawyer Khalid Ishaq argued that they had offered the chief minister to take the trust vote, but he did not comply with it.
Justice Aziz Sheikh asked Elahi's counsel whether he accepted the offer.
There couldn't be any doubt in the fact that the chief minister should have the confidence of the majority all the time, he remarked.
Justice Abid told Elahi's counsel that the governor would resort to issue another notification to de-notify chief minister if he would not take confidence vote from the assembly.
Elahi's political future
Elahi's political future is hanging in the balance, as it will depend on the outcome of this case's hearing.
Punjab CM had challenged Governor Muhammad Baligh ur Rehman's de-notification order of December 23 in the high court.
However, LHC on the same date restored Elahi as Punjab CM; after he assured the court that he will not dissolve the provincial parliament until the next hearing of the case on January 11.