PM must consider launching another Zarb-e-Azb style operation: Khawaja Asif
With the country once again reeling from terror attacks, Federal Defense Minister Khawaja Asif on Tuesday suggested that another military operation must be launched to purge the country of terrorists as he urged all political parties to unite against the hostile elements.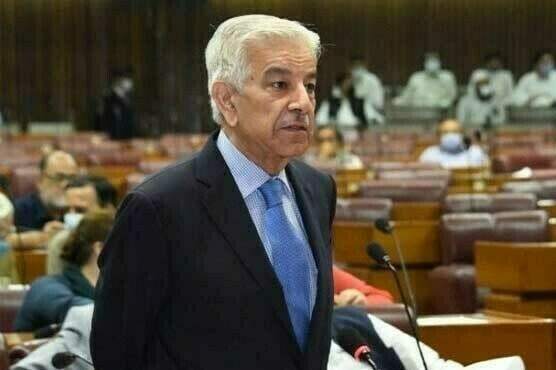 On Tuesday, he addressed the National Assembly on a point of order and stated that internal disagreements posed serious threats to the nation.
"We must first get our house in order."
He made the observation that the nation as a whole was the target of terrorists, not any particular religious sect or group of people.
He stated, "Our own follies and blunders as the seeds of terrorism were sown during the dictatorial tenures have become imperative due to soul searching and self accountability."
The nation has already suffered economic losses totaling over $126 billion and has lost 83,000 people, including members of the armed forces, police officers, and others, but the rest of the world does not acknowledge our sacrifices.
He claimed that in the past year, more than 450,000 Afghans had settled in Pakistan after crossing the Pakistani-Afghan border with valid documents.
He stated that they did not return to their country and that they had established businesses in Pakistan.
He mentioned that, prior to taking power, the interim Afghan Taliban government had made a promise in the Doha Agreement that their land would not be used against Pakistan or any other nation, and that they had to uphold this promise.
The minister claimed that during its tenure, the Pakistan Muslim League Nawaz (PML-N) eradicated terrorism, putting the country on a path to progress, prosperity, and peace.
He criticized Imran Khan, chairman of the Pakistan Tehreek-e-Insaf (PTI), for constantly portraying a negative image of the country.