Sindh Murree: In two years, Gorakh Hills will receive "snow."
The Gorakh Hill Station, also known as the Murree of Sindh, saw snow on Sunday for the first time in two years.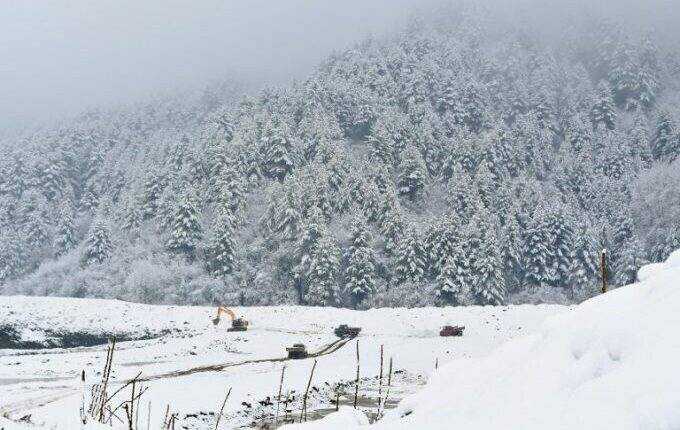 According to Rafiq Ahmed Jamali, the head of the Gorakh Hills Development Authority, the area's lowest minimum temperature in the past 24 hours was -8 degrees Celsius.
This is one of the coldest winters in Gorakh Hills history. The Gorakh Hills Development Authority (GHDA) and the Sindh Tourism Development Corporation (STDC), which runs the resorts there, effectively manage the area.
However, according to an official, there was no "snow fall" at the hill station; rather, the freezing water and other items turned into sleet, giving the impression that it had snowed.
When the temperature dropped to – 6, a picture that was posted a few days ago showed containers containing frozen water.
The hill station in Sindh's Kirthar Mountains is a popular destination for tourists looking to get away from the region's scorching summer.
It is regarded as Sindh's highest point and is at an elevation of 5,689 feet (1,734 meters).
Due to its pleasant climate and stunning valley views, the hill station attracts both locals and tourists.
The provincial government has turned the hill station in the Kirthar mountain range, 90 kilometers from Dadu, into a resort. The hills and valleys surrounding Gorakh Hill Station are renowned for their natural beauty.
With a wide range of activities to choose from, the Gorakh Hill Station is a great spot for adventurers. Trails that range from easy to difficult are popular for hiking and trekking in the area.