The current weather in Karachi: What is the most recent estimate?
According to Friday's announcement from the weather department, Karachi residents will need to bundle up because the weather will be dry and cold at night in the next 24 hours.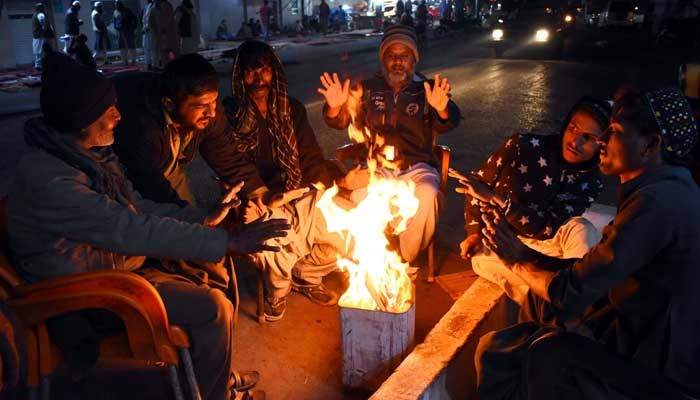 The Pakistan Meteorological Department (PMD) has predicted that within the next 24 hours, the mercury in the port city will hover around 10 to 12 degrees Celsius.
According to the Met Office, the cool winds are coming from the northeast at speeds between seven and ten kilometers per hour. The city has a humidity level of 48%.
The lowest temperature ever recorded in the last 24 hours was 14°C.
Situation across the nation In the meantime, snowfall in various parts of Balochistan has made the cold more severe. Khojak Pass is now under a travel emergency as a result.
The weather service had forecast snow and rain for the upper regions of the country in the coming days a day earlier.
According to the statement, "Met Office informed that a westerly wave affecting North Balochistan, is likely to grip upper parts on January 20 (night) and may persist until January 25 with occasional gaps."
It also stated that Kashmir, Gilgit-Baltistan, Murree, Galliyat, Islamabad, the Pothohar region, Kohistan, Swat, Dir, Chitral, Manshera, Haripur, Abbottabad, Karak, Charsada, Peshawar, Nowshera, Swabi, Buner, Bajaur, Kurram, Waziristan, Kohat, Bannu, Sargodha, Mianwali
According to the Met department, on January 20 and 21, light rain and drizzle are also anticipated in Multan, Sahiwal, Okara, Pakpattan, Dera Ghazi Khan, Layyah, Bahawalpur, Bahawalnagar, Rahimyar Khan, Sukkur, and Dera Ismail Khan.
Meanwhile, moderate to isolated heavy snowfall is anticipated in Kashmir, Neelum valley, Muzaffarabad, Poonch, Hattian, Bagh, Haveli, Sudhanoti, Kotli, Bhimber, and Mirpur from January 23 to 25, as are Murree, Galiyat, Chitral, Dir, Swat, Malakand, Kohistan, Mansehra, and Abbottabad.
What effects could they have?
Roads in Murree, Galiyat, Naran, Kaghan, Dir, Swat, Kohistan, Mansehra, Abbottabad, Shangla, Astore, Hunza, Skardu, Neelum valley, Bagh, Poonch, and Haveli may be closed during the forecast period due to the heavy snowfall.
It stated, "Landslides in Gilgit Baltistan, Kashmir, and Upper Khyber Pakhtunkhwa may also occur during the forecast period."
According to the office, tourists should exercise extra caution during the storm, and temperatures are likely to drop significantly after the storm.